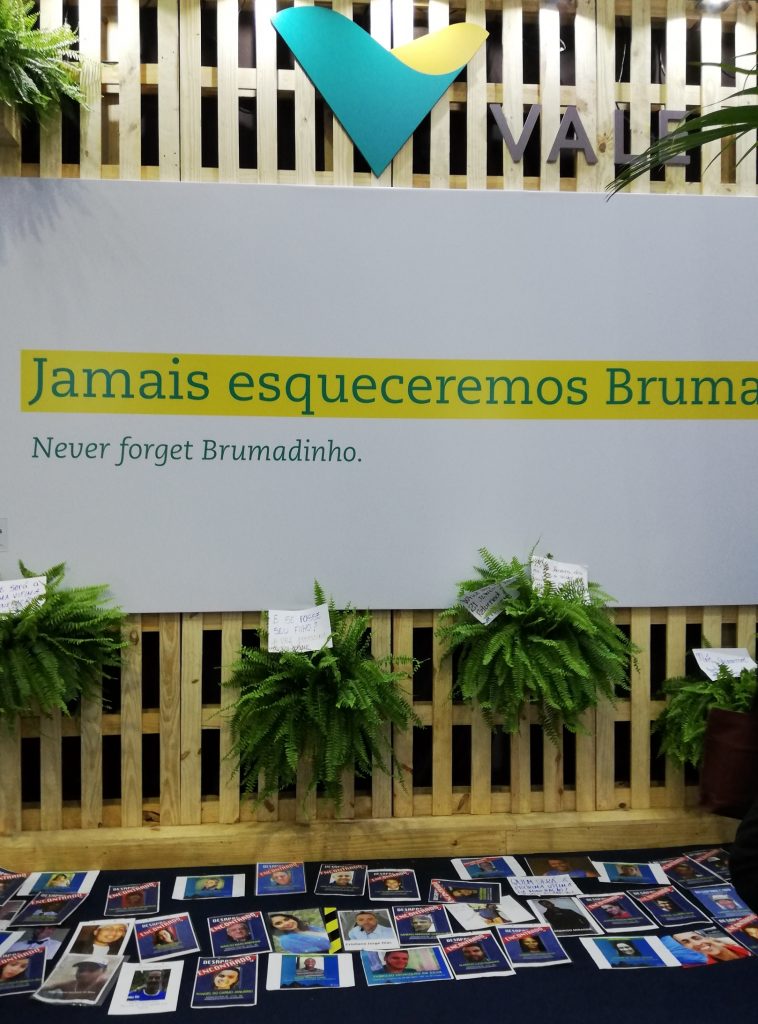 exposibram 2019 in belo horizonte, brazil is coming to an end. the biggest mining fair and congress in latin america takes place from september 9-12 with an initial minute of silence to commemorate the victims of brumadinho. although the families drew attention to the pain and struggle with banners and photos of their beloved ones during the opening ceremony, they had no official place to address these issues during the immense conference with more than 1500 participants.
CHALLENGES OF REBUILDING THE REPUTATION OF BRAZILIAN MINING INDUSTRY
in this context, the unique debate on the mining industries' reputation in the realm of tragedies like brumadinho is to be highlighted. Paulo Henrique Leal Soares from IBRAM took a leap out of the box in putting together a very emotional, but in depth session. journalist Cristina Ferreira Serra hence emphasised the discrepancy between politics of words and politics of non-action. one one hand politicians and executors are/were aware of what will happen to landscape and people in case of a disaster like that of mariana in 2015, but no actions follow thorough analyses made prior to the tragedies. in line with her thoughts, also professor Ana Luisa de Castro Almeida, who gave a profound speech on reputation statistics as well as Natascha Nunes da Cunha from IDB and Sergio Rodrigo Andrade emphasised the need for coherence, transparency, and commitment. all of which seems logical, but most difficult to induce. as professor Ana Almeida highlighted, changing a culture takes a lot of time. in this respect, Ben Chalmers, senior vice president of the mining association of canada gave a more hopeful outlook with the TSM (towards sustainable mining) initiative. the latter was implemented in canada, finland, argentina and other countries and seems to be initiated in brazil too.
POLICIES ON GENDER INCLUSION IN MINING
although the reputation panel took place in the biggest event space of the conference it was equally less attended as the second panel that I would like to highlight, namely on gender inclusion in mining. again, an enthusiastic mediator Jamie Cruz, an inclusion strategist who drew her inspiration and will to pursue this issue from Women in Mining Canada, put together a great selection of speakers. the underscored topic in the predominantly male oriented industry was embraced with data, facts and outlooks by Andreia de Azevedo Rabetim from Vale, Ana Cristina Sanches Noronha from Anglo American, Anita Baggio from McKinsey&Company and others. the speakers pointed to the main goal, which is putting women on the forefront, executive and managing positions. a long way when reflected beyond the EXPO itself, where a majority of stands still operated with sexist images of women in wet suits to draw costumers to their products.
remembering prof. ana almeida's words on the cultural aspects of the 4th revolution, the conference revealed a slow but steady change in the industry that is going to happen sooner or later.